Fred's specialty is custom woodcarving and sculpting. Each of his original wood statues or relief carvings will make beautiful addition to any home or institutional setting. Beside carving unique statues, Fred also creates one of a kind, custom designed relief, ornamental, and architectural  carvings  and often carves replicas of missing or damaged wooden parts of antique furniture and fireplace mantels. If you need any special custom woodcarving, Fred is the right person to contact.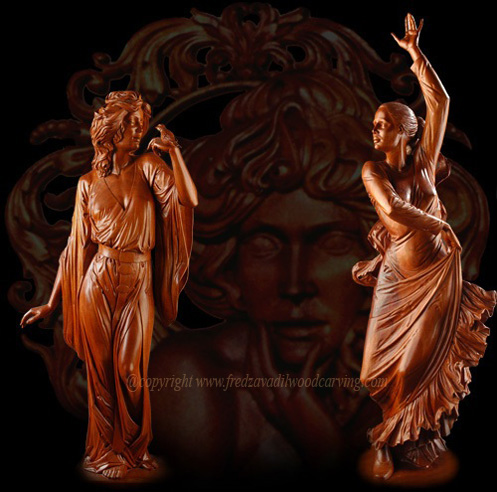 Fred found his niche in carving religious sculptures and therefore majority of his work (mostly catholic statuary) is for religious institutions.  He has the ability to design and create original  liturgical art pieces  to suit any place of worship. His work includes resin, bronze, and wood statues of saints  and religious relief wood carvings. He also provides sculpture restorations.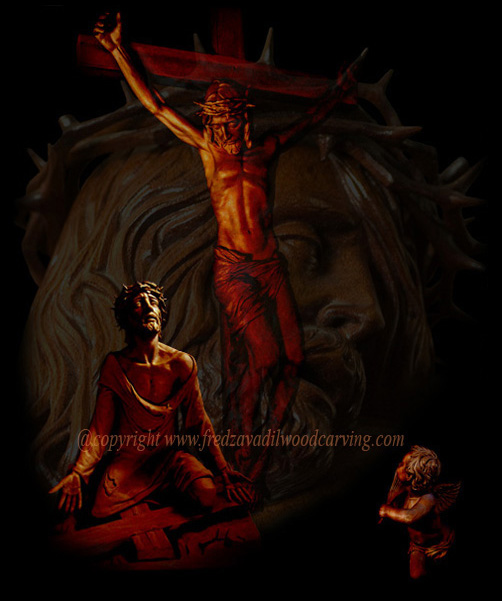 If you would like to find out more about getting a woodcarving from Fred, please check  How to commission a wood carving for more information. You can also contact us at fred.zavadil@gmail.com
Wood Carving, Clay Modeling and Sculpting Classes
Fred also teaches woodcarving classes  ("Relief carving" or "Bring what you want to carve") and clay modeling / sculpting classes (basic sculpting classes concentrating on human anatomy and face). Please email us for info and pricing. If you are a group of 4-5 people, we can set up a class / workshop based on your interest.
Please check 'Fred Zavadil Woodcarving and Sculpting Channel' on YouTube to see Fred carving

Woodcarving and sculpting by Canadian master carver Fred Zavadil
Windsor, Toronto, Kitchener, ON, Detroit, MI
© Copyright Fred Zavadil, 2005-2016.  Text, art work, and images on this website are protected by copyright.  Any reproduction, retransmission, e-mailing or resale of images or website content is strictly prohibited without written consent of owner.