CONTACT
Custom Wood Carving
*
Phone: 1-519-966-0428
*
*
1577 Blairwood Cres
Windsor, ON
N8W 5N9
Please note that access from Walker Rd. to Seymour Blvd. is closed.
If you are coming via Walker Rd., you have to use either Foster Ave or Sydney Ave to get to Seymour Blvd.
*
.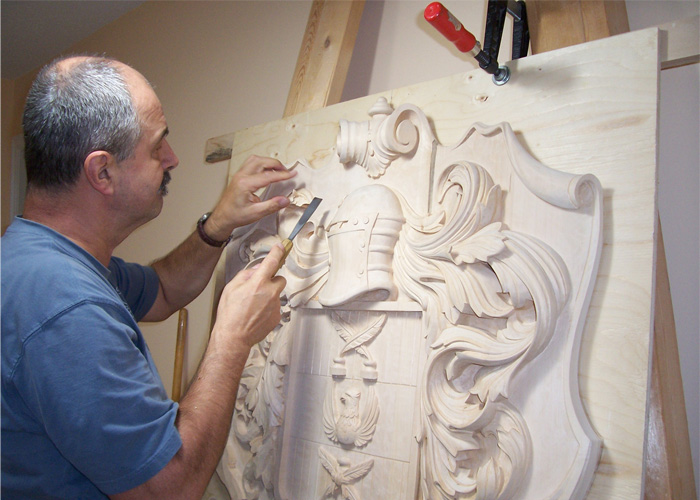 Carving a family crest, basswood
© Copyright Fred Zavadil, 2005-2017. All art work and images on this website are protected by international copyrights. Pictures, content, text or parts of text CANNOT be used for any purpose without artist's permission.