*
The Windsor Wood Carving Museum has moved to a new location at the Heritage Village which is part of the Canadian Transportation Museum in Essex County.
*
Windsor Wood Carving Museum address: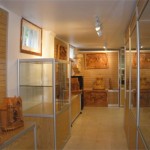 The Windsor Wood Carving Museum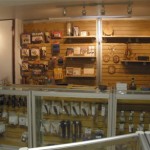 6155 Arner Town Line, County Rd. 23
Kingsville, ON
N9Y 2E5
Phone:  519-776-7056
Fax:  519-776-7989
email:  woodcarvingmuseum@gmail.com
*
Effective immediately the Museum will no longer have regular hours. At our last board meeting we elected to stop regular hours at the museum due to the expense and the lack of visitors. We will have someone working at the Museum when the Transportation Museum is having a special function.
If you are interested in purchasing or ordering anything from the museum please send us an email and we will contact you A.S.A.P. 
Also, please ask other carvers that you are in contact with if they have received this email or if they are aware of this change.
*
For GPS:     Enter   Canadian Transportation Museum     (in Points of Interest)
If you use Google Maps, please enter
6155 Arner Townline, Essex, ON
*
*