Wood carving classes offered by Fred are not typical classes where you would work with other students on the same project and learn 'step by step' how to carve it. Fred allows his students to choose what they want to carve and guides/helps them from the beginning until they are finished with their project. If you do not have a project you would like to work on, Fred has few designs you can choose from. There are only 4-5 people (each working on different project) in a group – this allows Fred to spend enough time with each student. It is a great way of learning for those who want to create something they would not try on their own and we are all sometimes amazed by the results.
We have wood carving classes and clay modeling classes every Wednesday & Friday (9 am -12 pm).

You are welcome to come and see if it is something you would like – please let us know before that you will be coming.
Clay Modeling and Sculpting Classes

Clay models are very important Fred's professional work. He creates a model for each of his clients; that way they can see how their projects will look when finished – the most important, they can request any change at this time (before it is too late).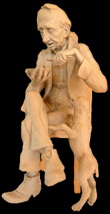 Fred also creates clay model for each of his carvings. This proved to be extremely beneficial for many reasons – he is able to work out the best poses, proportions and expressions. It helps him to figure out most of the problematic areas, something he might not be able to do when he carves. The model also helps with wood lamination for the carving and definitely with the actual carving.
Almost all of our students create their wood carving projects first in clay, so, there is always someone working on a clay model.
If you have a group of people interested in learning the basics of sculpting, we can schedule a 1 – 2 day seminar on a required subject (the most popular are "Human Figure" and "Female's Head and Hair") either in Windsor, ON, or at your location. The group should have maximum 6 people. Please contact us for details, availability, and pricing.
Tel: 519-966-0428
1577 Blairwood Cres, Windsor, ON
*
Please note that access from Walker Rd. to Seymour Blvd. is closed.
If you are coming via Walker Rd., you have to use either Foster Ave or Sydney Ave to get to Seymour Blvd.
.

Some of Fred's students with sculptures they created in his wood carving classes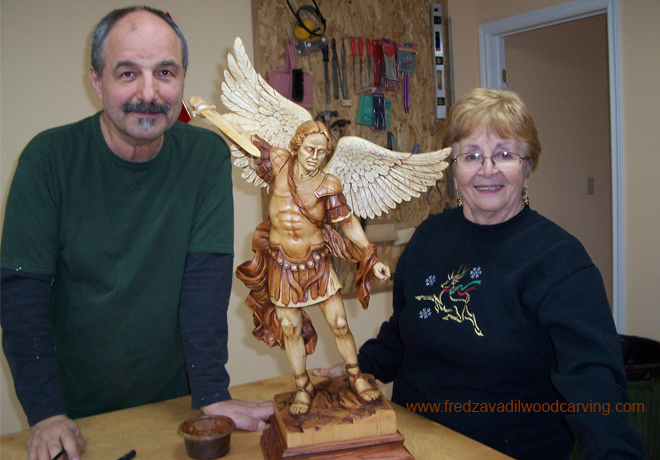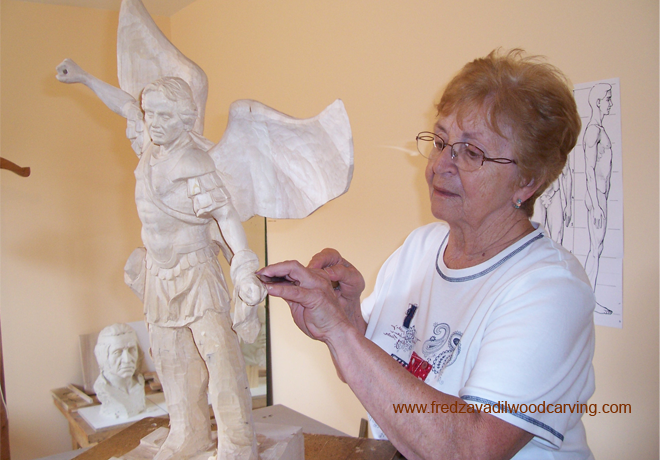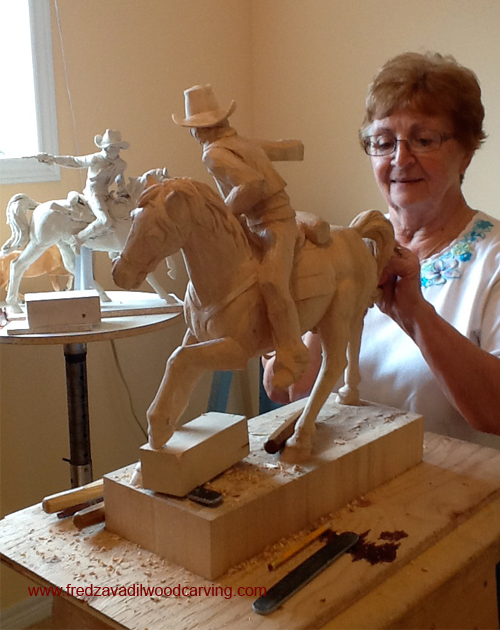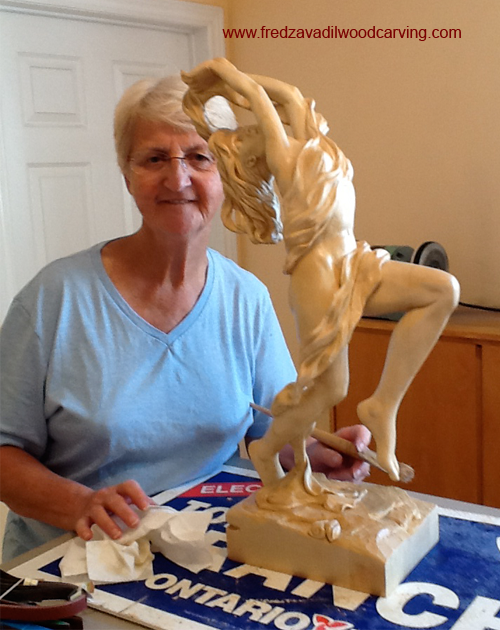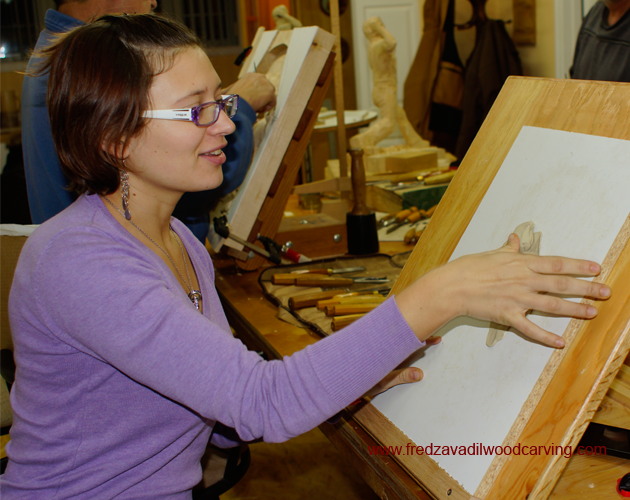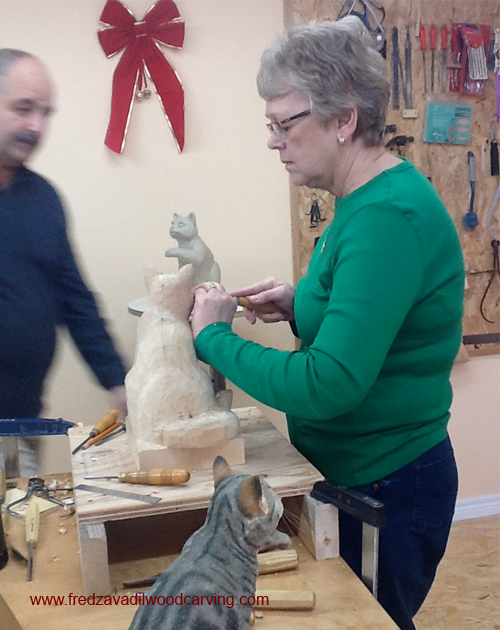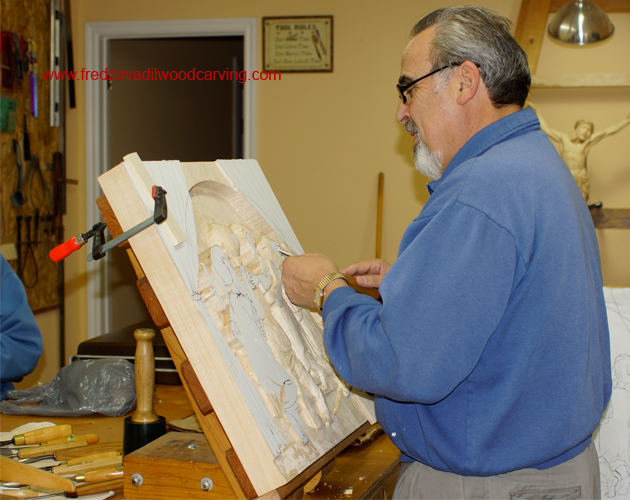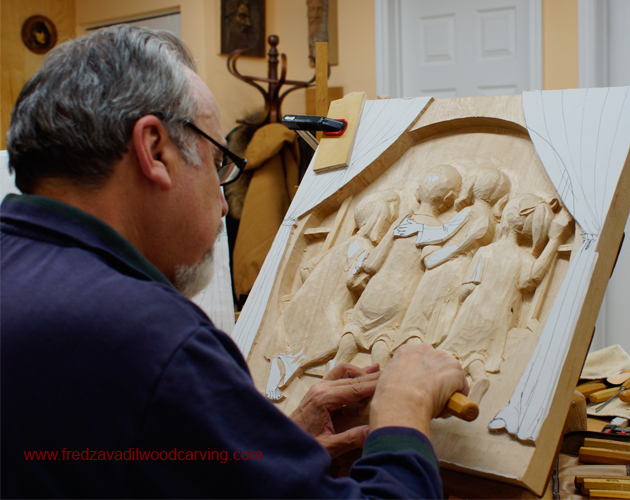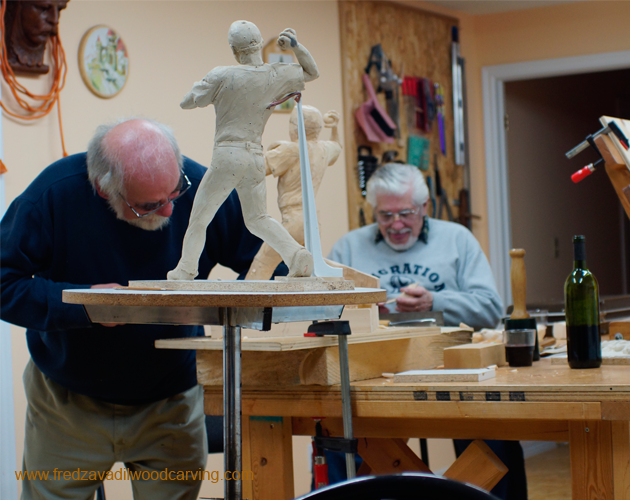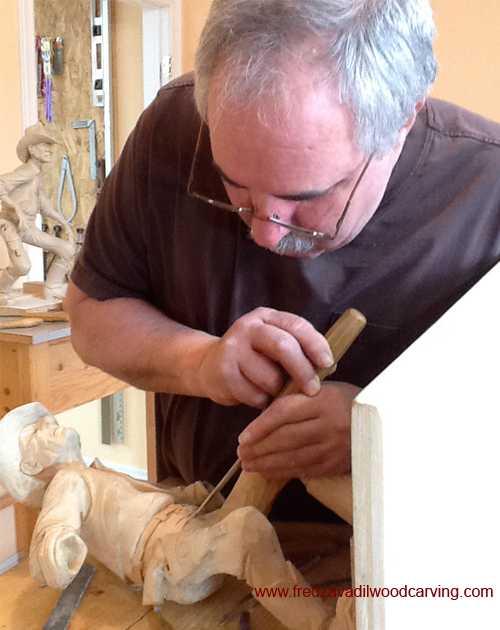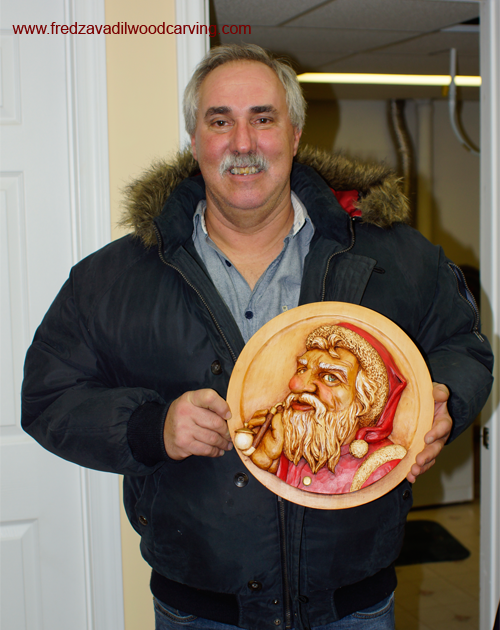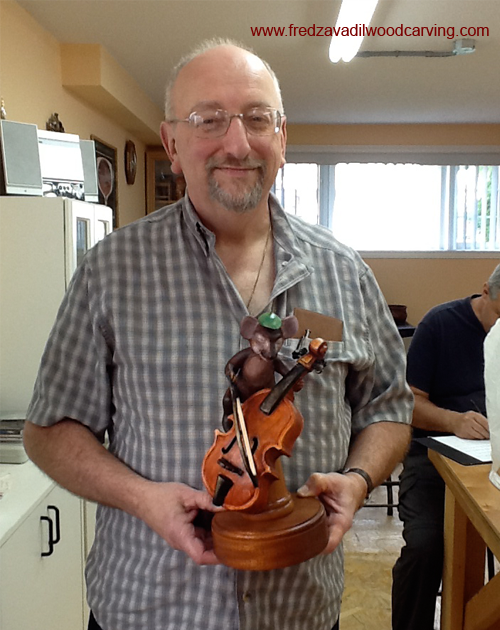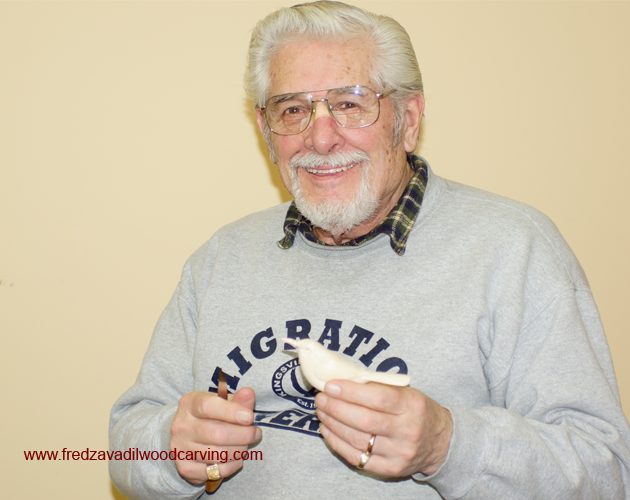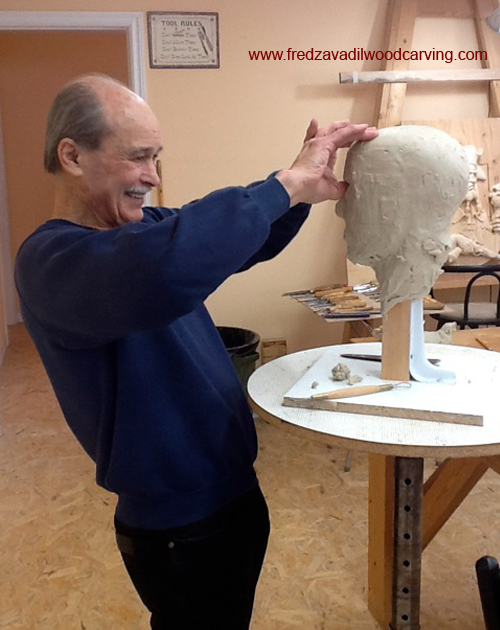 .
Clay modeling seminar at Humber College in Toronto
Please check Fred Zavadil Wood Carving and Sculpting Channel on YouTube to see Fred carving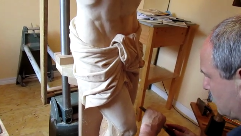 Wood carving classes with Fred Zavadil
© Copyright Fred Zavadil, 2005-2017. Text, art work, and images on this website are protected by copyright. Any reproduction, retransmission, e-mailing or resale of images or website content is STRICTLY PROHIBITED without owner's prior written consent.