Wood carving workshops
We are very sorry but we will not have any workshops in 2018. Fred will only accept few carvers to work with on individual basis – let us know when you would like to come to see if we can work it out.
Our wood carving workshops are designed for 4 days, 9am – 5pm. 4 – 5 people in a group. If you would like to come and work another day or two before or after the workshop, please email us.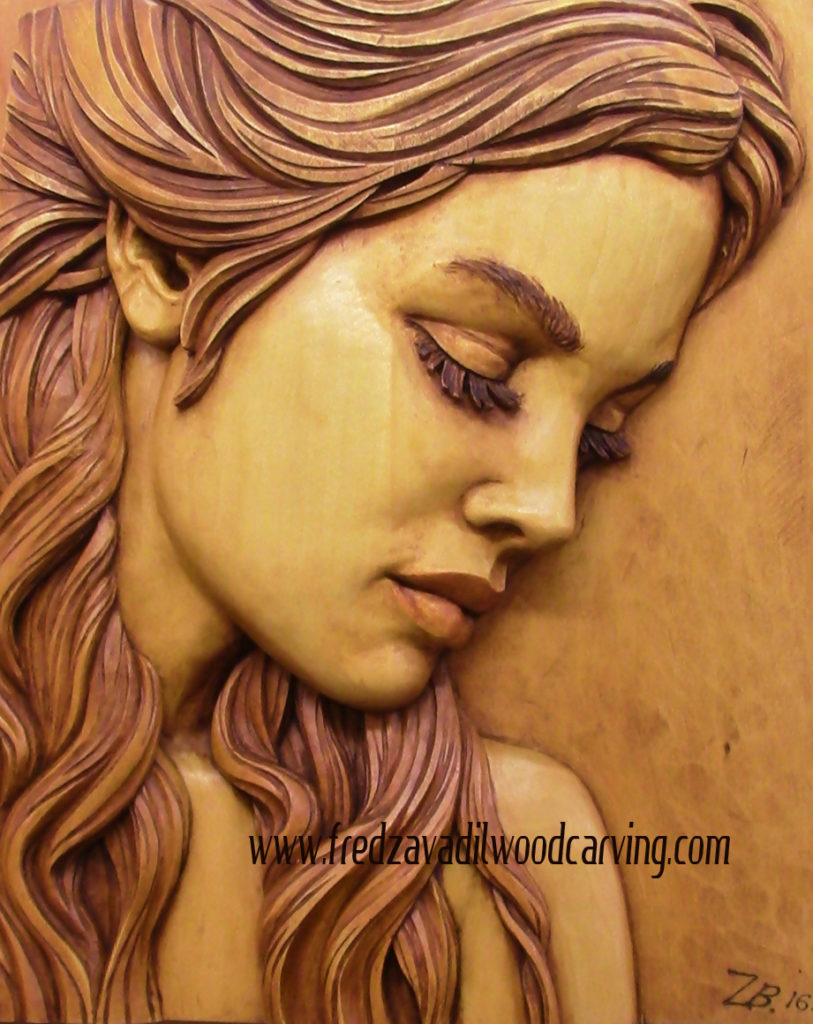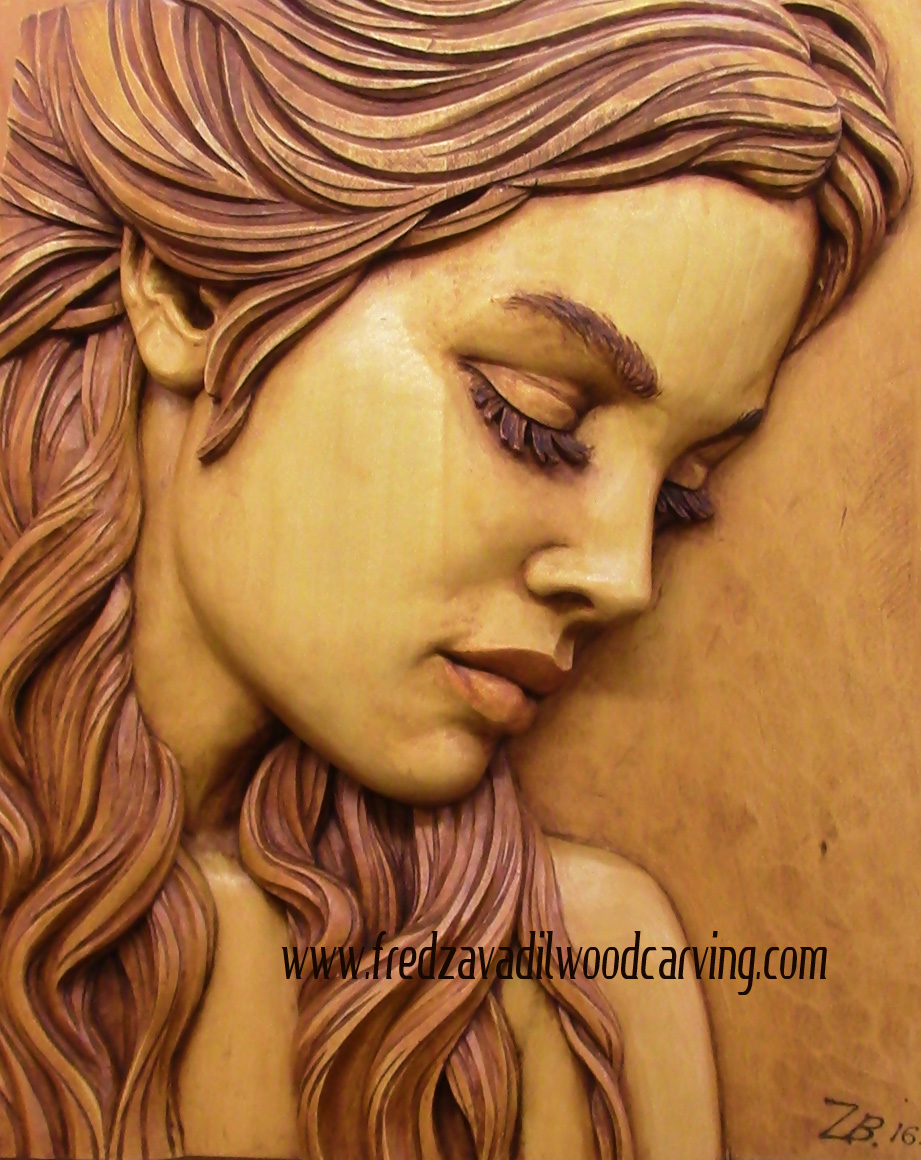 We have several projects to choose from – all relief carvings. You can also bring your own project and work on it here under Fred's supervision. If you do not want to carve, you can come to learn some basic sculpting / clay modeling skills (human figure, human head, using oil based clay). Fred accepts only 4-5 students at time which allows him to work on different projects with each of them. Please let us know before the workshop what you would like to do. If you decide for one of Fred's projects, let us know which one you would like to carve.
You should be able to complete majority of the carving in 4 days, slower or less experienced carvers will need more time. We will also talk about sharpening, finishing, and staining – all you need to do is ask, Fred will gladly share his experience.
You will need to bring your wood carving tools.
Please note that these workshops are not suitable for those who never carved and for very new beginners.
Fred's studio in Windsor, ON is air-conditioned, well lighted and very clean. Fridge, microwave, coffee, water, and cookies are available …. please bring your lunch. The studio is in our house in Windsor, ON – we are located only 30 miles from Detroit's airport and 2 miles from Windsor's airport. Driving direction on Mapquest .
Please contact Fred Zavadil for pricing info, address, phone number or with any other question you might have.
You can see some of Fred's students working: YouTube Channel
*
If you would like to get updates on future wood carving workshops, please send email to fred.zavadil@gmail.com and specify that you would like us to send you info about upcoming workshops in the Subject Line.
*
Watch video: Carving Santa Claus, part 2
Watch video: Carving Santa Claus, part 1
.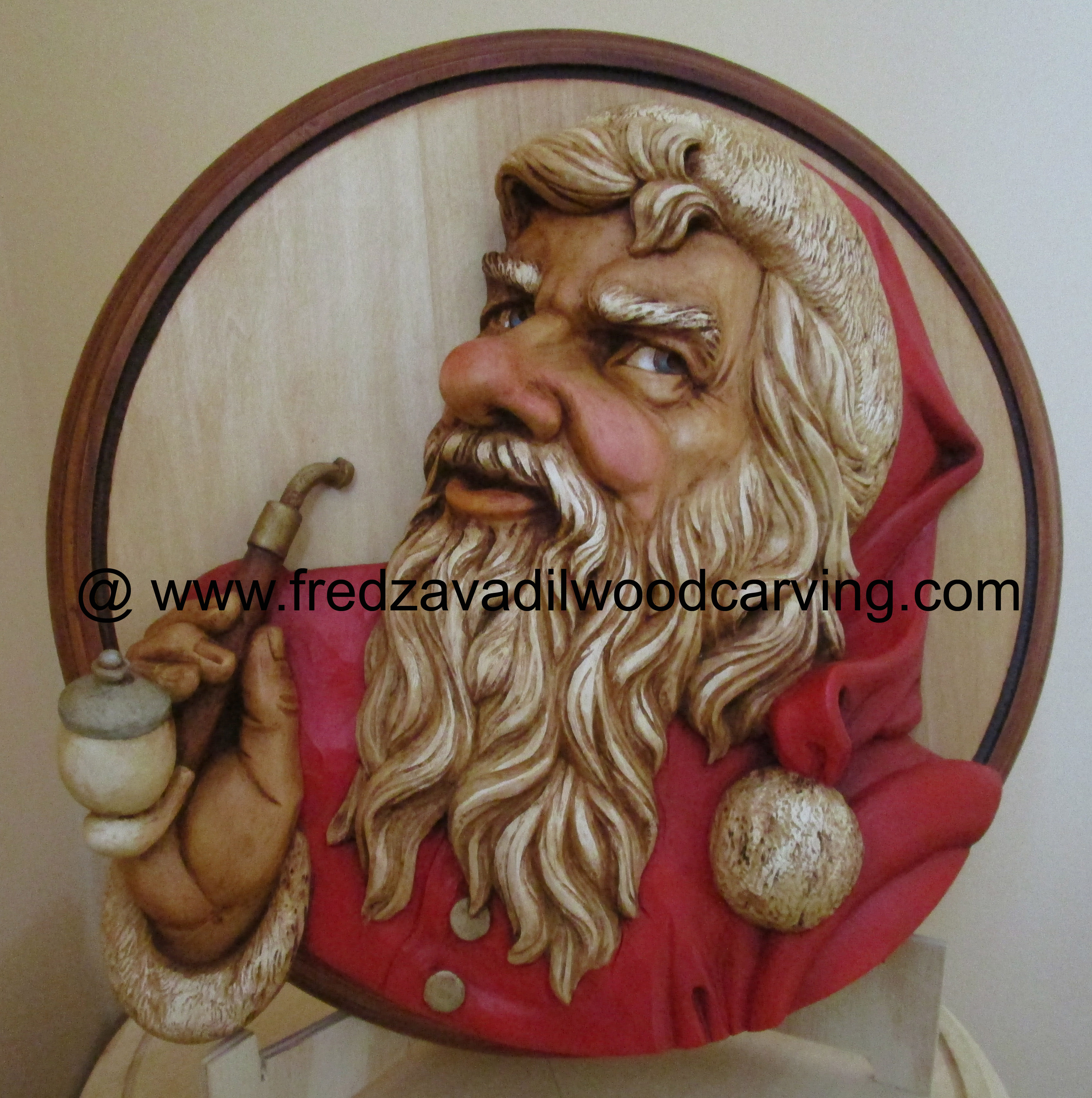 Other projects to choose from: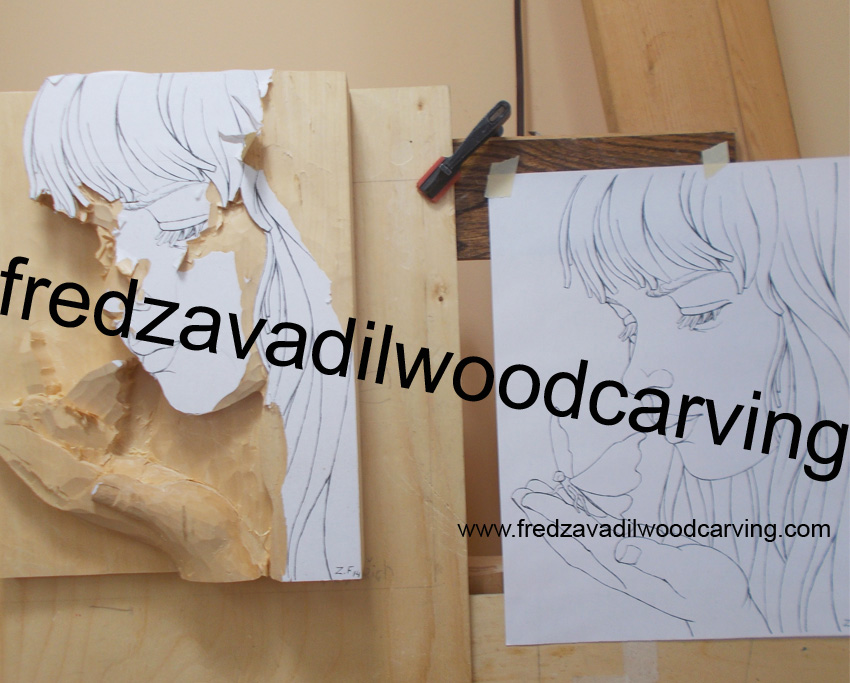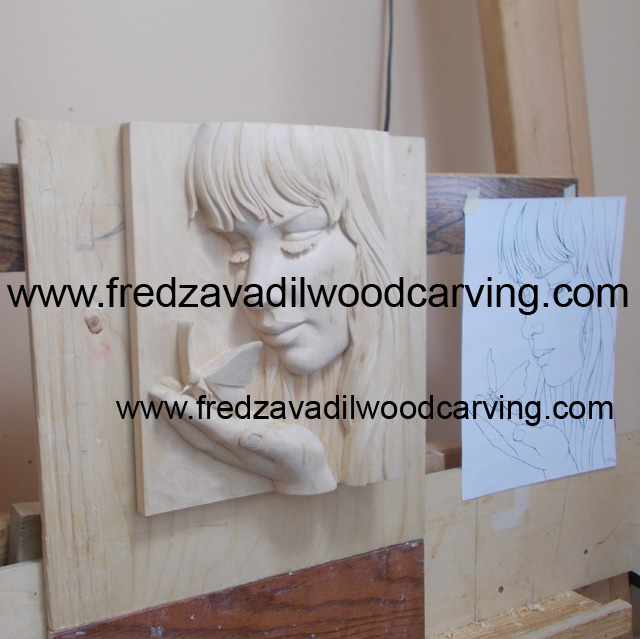 Girl with a butterfly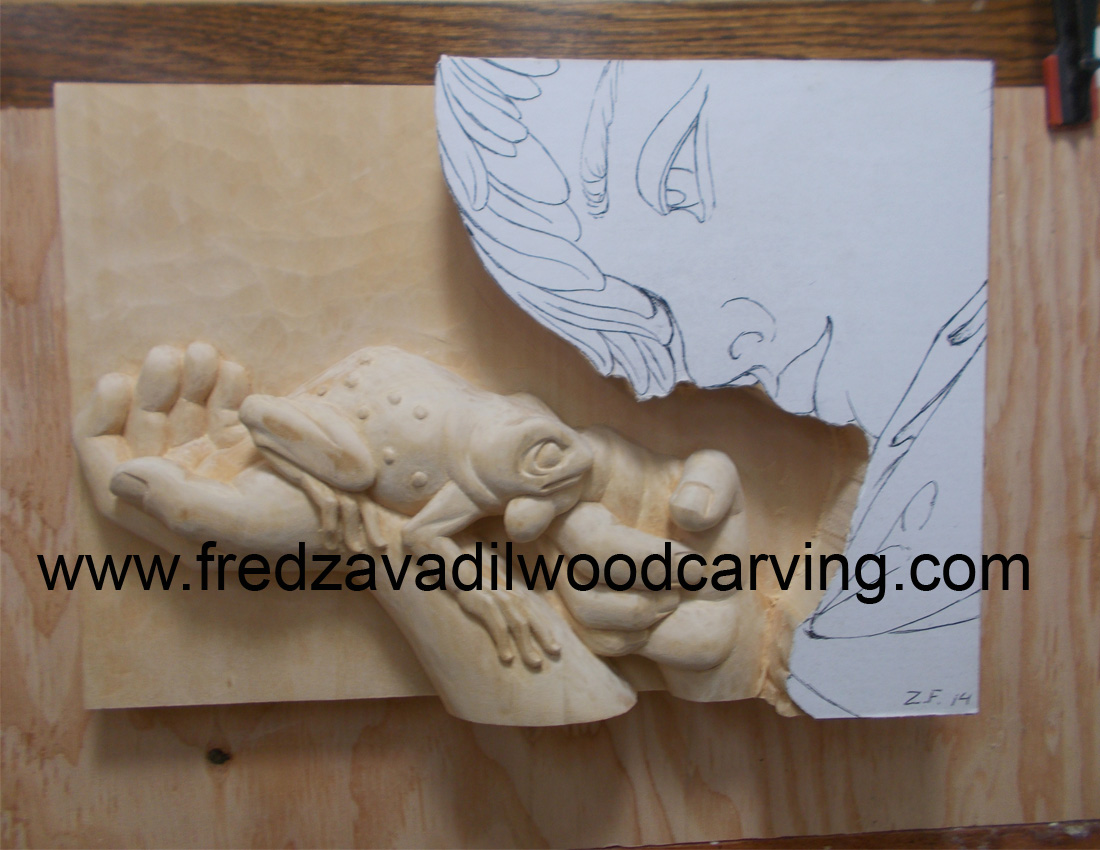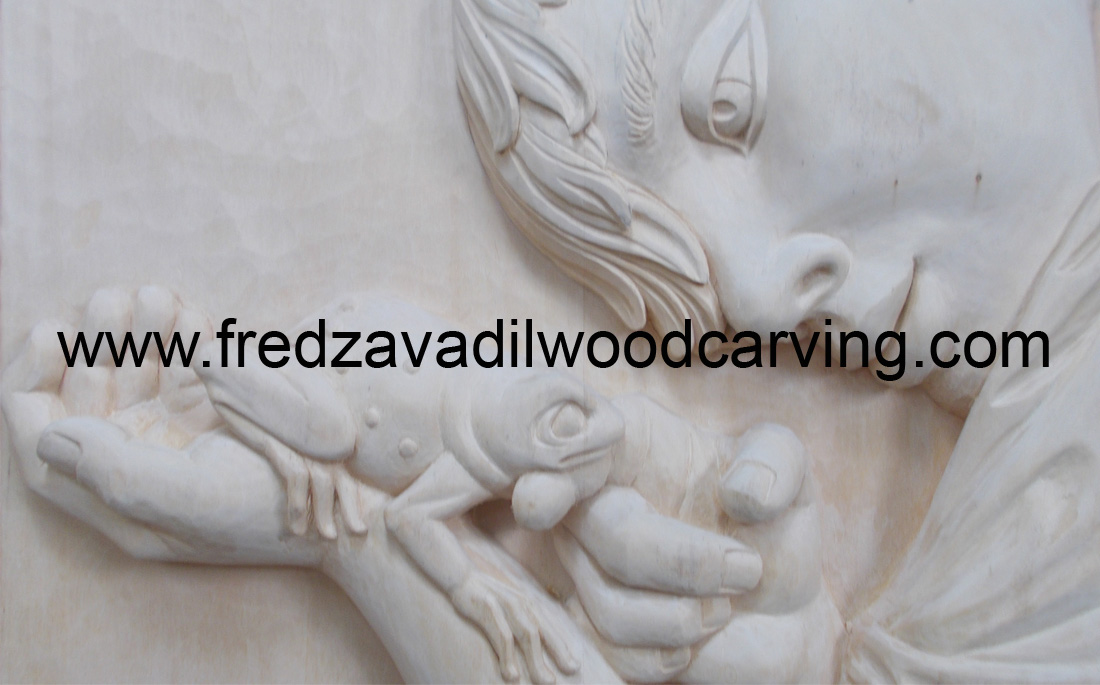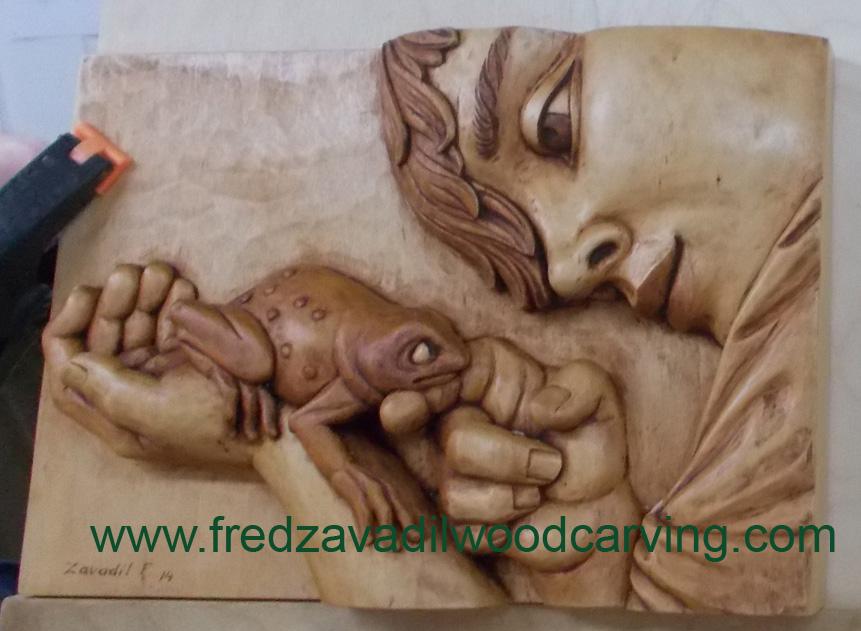 Boy with a frog, relief wood carving, basswood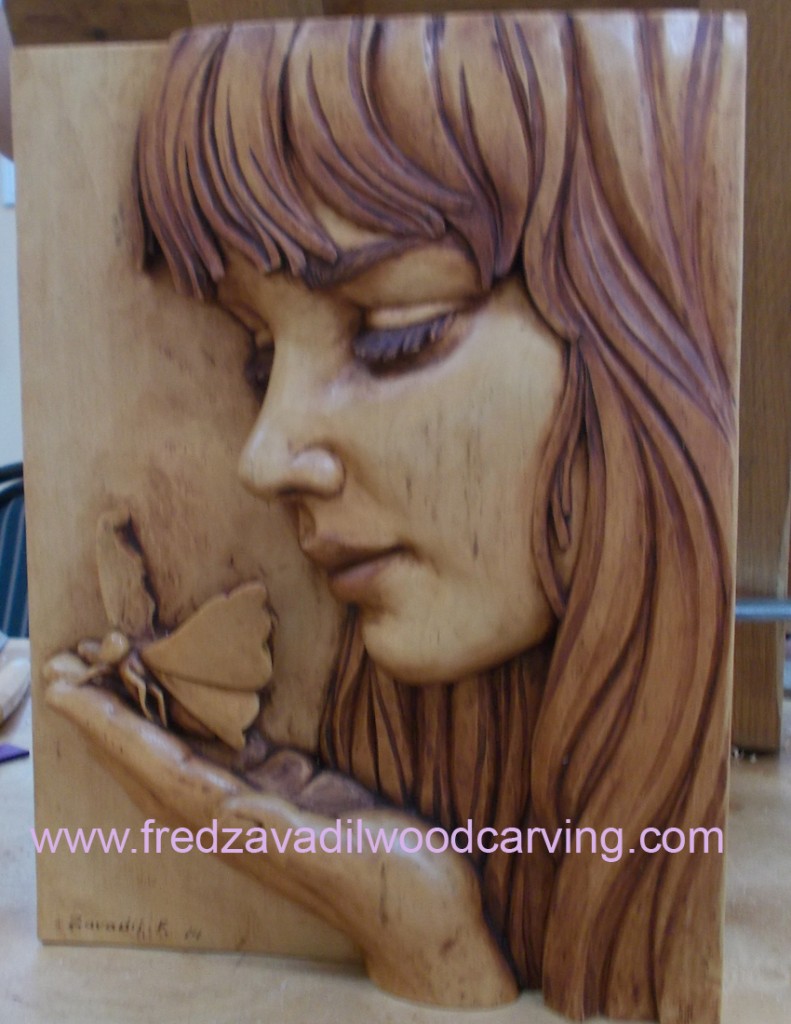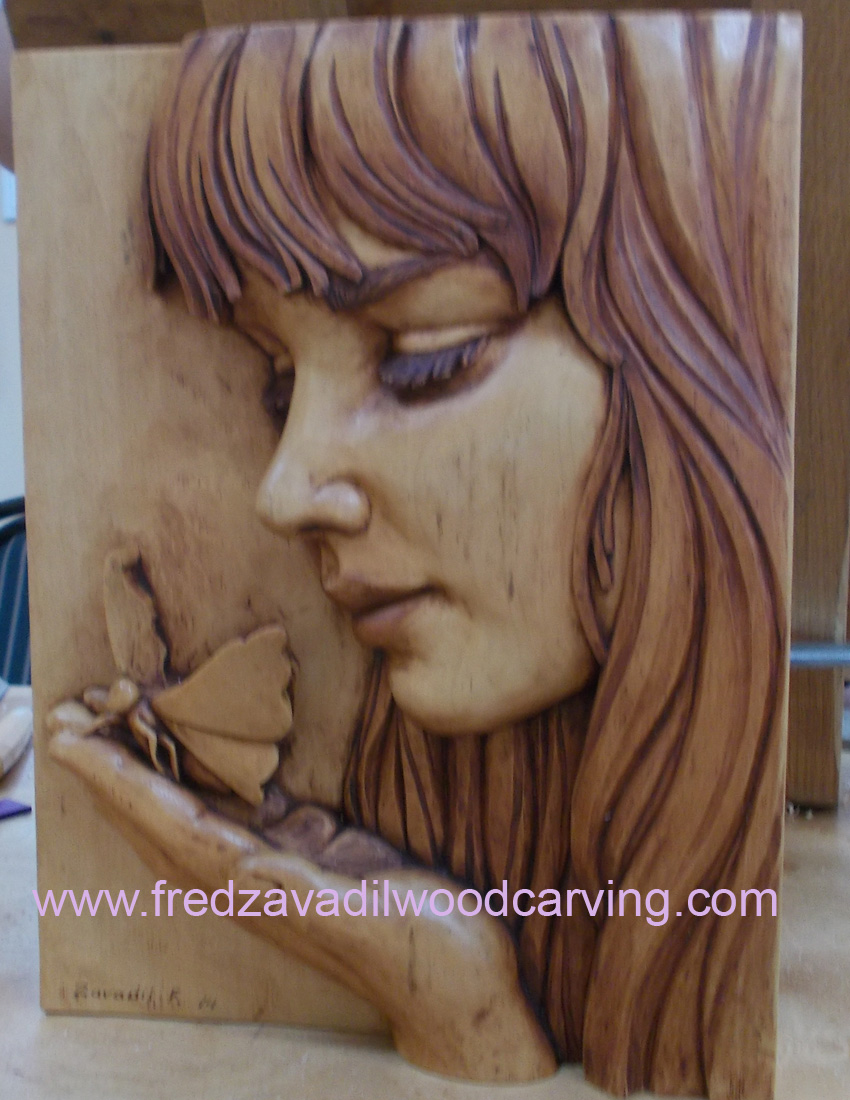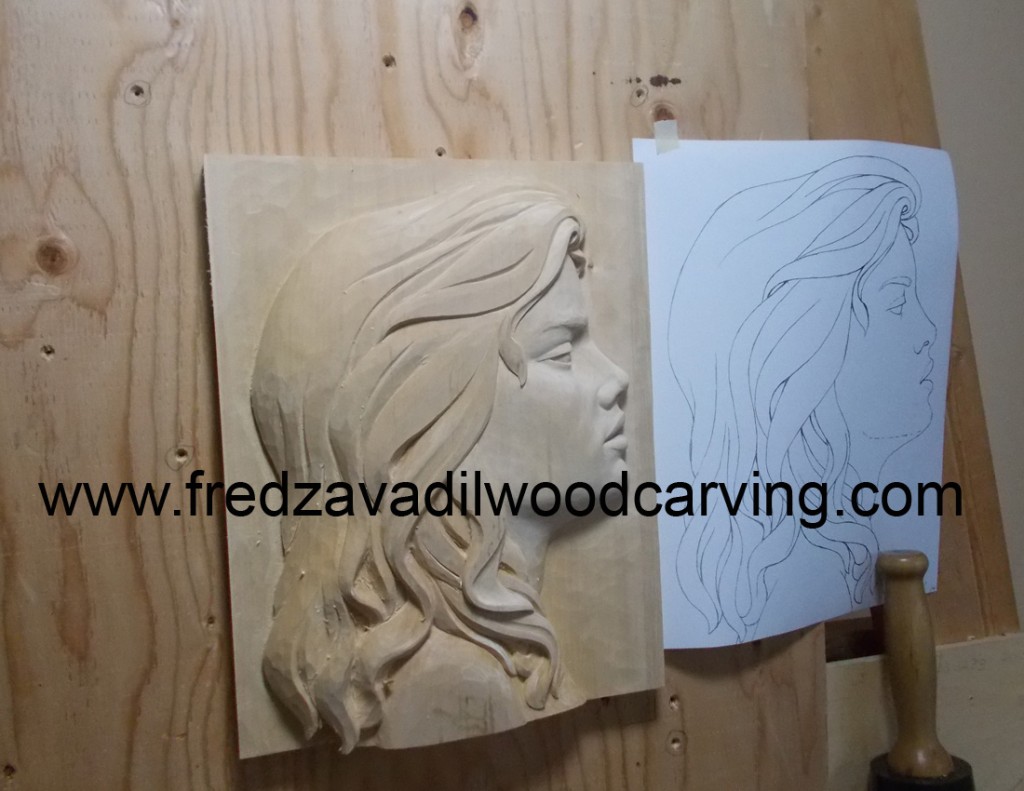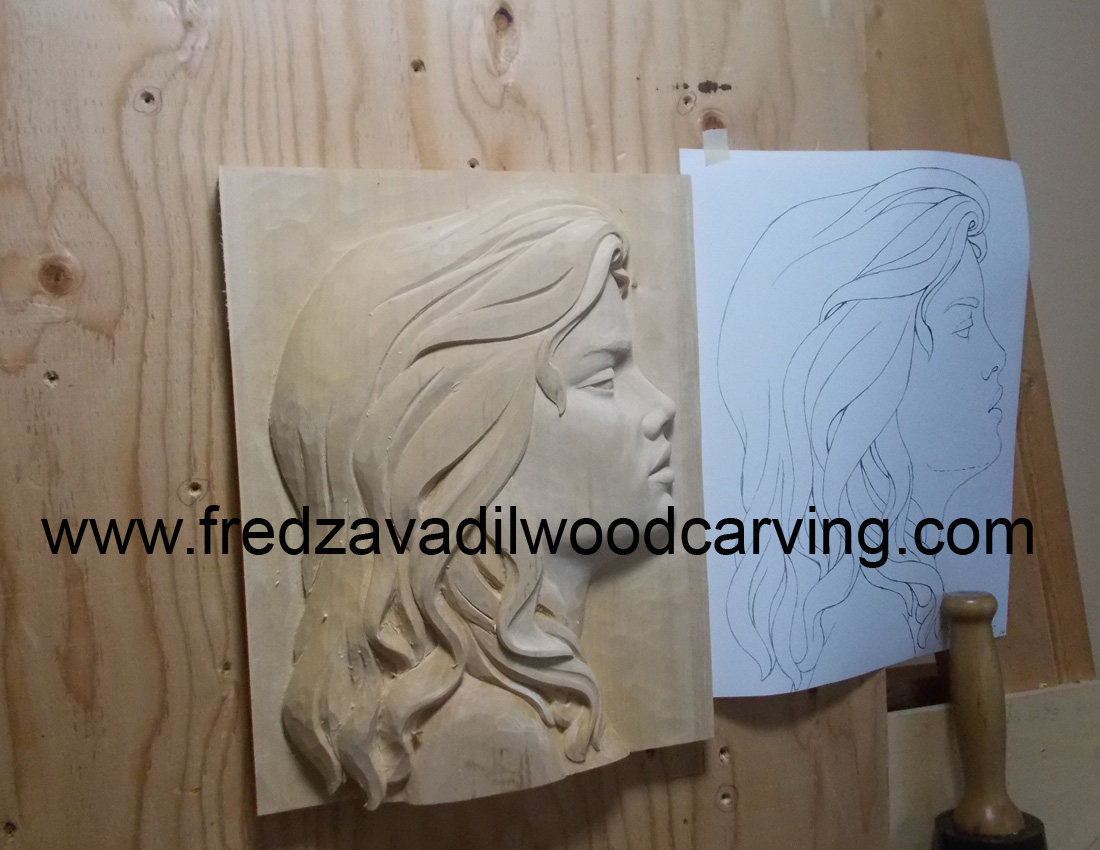 Carved profile of a woman, relief wood carving, basswood
Please check Fred Zavadil Wood Carving and Sculpting Channel on YouTube to see Fred carving